Who is Goddess Durga and how should we celebrate Navratri?
By Radha Govind Samiti

•

Apr 01, 2022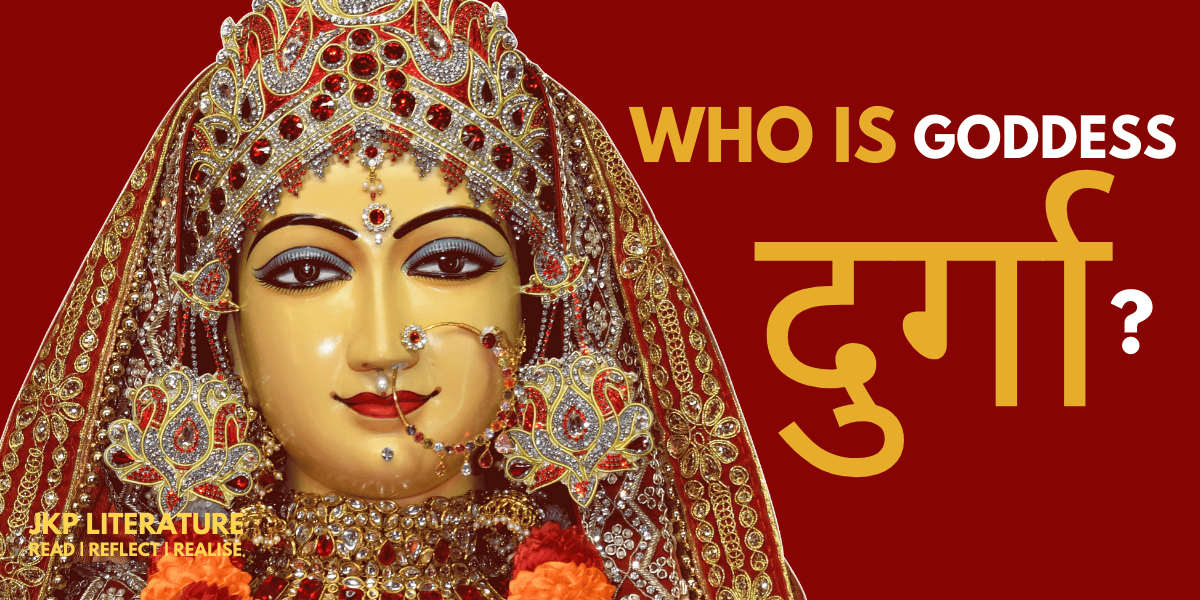 Wish you a Happy Navratri and a Devotional New Year!
The first day of Chaitra Shukla Paksha marks the beginning of the New Year and nine days of worship of goddess Aadi Shakti, Mahamaya or Durga. In many of his discourses and compositions, Jagadguru Shri Kripalu Ji Maharaj quoted extensively from the Vedas and scriptures to reveal the concept of God and His divine powers. He explains that Shri Radha Rani is the Supreme Power, the bliss-giving potency, and that Shri Krishna is the possessor of this power. There is no distinction between Shri Krishna and Shri Radha, God and His power, as both cannot exist without one another.
अद्वितीय इक तत्व है, राधा तत्व प्रधान।
याको दूजो रूप है, स्वयं कृष्ण भगवान॥ 1॥
जोइ राधा सोइ कृष्ण हैँ, इन मेँ भेद न मान।
इक हैँ ह्लादिनी शक्ति अरु, शक्तिमान इक जान॥ 2॥
Bhakti Shatak, Jagadguru Shri Kripalu Ji Maharaj
Shri Radha, being the origin of all divine powers, empowers all gods and goddesses. Goddess Durga is one of the divine energies that emanate from Her.
दुर्गा हैं राधा अंश गोविंद राधे।
दुर्गा जी की जय जयकार करा दे॥ ५०७१॥
Radha Govind Geet, Jagadguru Shri Kripalu Ji Maharaj
Explaining the significance of goddess Durga, Shri Maharaj Ji states that even divine personalities like Brahma, Vishnu, and Mahesh, who are the controllers of this universe, cannot fathom the mystery of Shri Durga's infinite glory.
दुर्गा जू की महिमा तो गोविन्द राधे।
विधि हरि हर मति पर है बता दे॥
Kripalu Bhakti Dhara, Jagadguru Shri Kripalu Ji Maharaj
Furthermore, in Tretayuga during the descension of Shri Rama, Mother Sita prayed to goddess Parvati for a blessing to fulfil Her desire to have Shri Rama as Her husband. Similarly, in Dwaparyuga during the descension of Shri Krishna, the gopis worshipped goddess Katyayani for Shri Krishna's hand.
Shri Maharaj Ji says that our purpose for celebrating Navratri should be to seek the blessings of Mother Durga, and pray to intensify our love and devotion for God and Guru.
Suggested Reads