How to play Holi with your beloved Shyam Sundar
By Radha Govind Samiti

•

Mar 18, 2022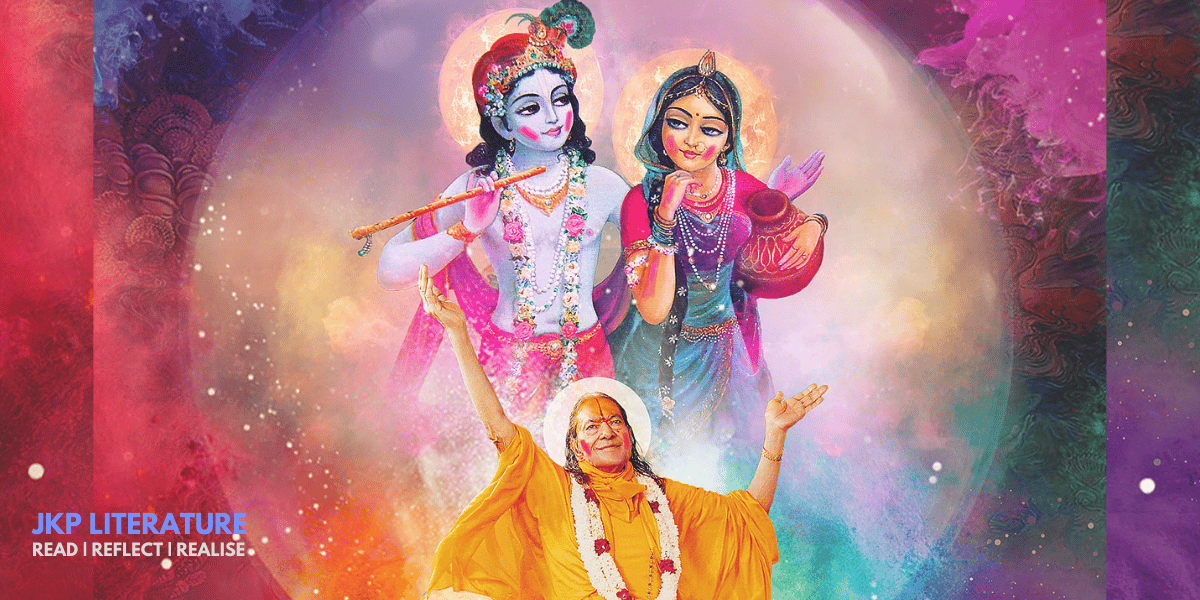 The following verse is yet another classic compositions of Shri Kripalu Ji Maharaj from the Horī Mādhurī, the eighteenth chapter of Prem Ras Madira. On one hand, where Shyamsundara engages with His gopi friends in the mischievous pastimes of Holi, Shri Maharaji Ji on the other hand, assists the spiritual practitioner of rāgānuga bhakti to further immerse in the amorous sentiment, and provides means and methods to achieve the ultimate eternal bliss. The ornamental usage of metaphors in the verse further enhances the beauty and profundity of this Rasika composition.
A Rasika Saint advises a surrendered soul...
लाल सँग, खेलिय हिल मिल फाग।
lāla samga, kheliya hila mila phāga
"O Sakhī! Play Holi with Śhyāmasundara with the sentiment of love.
चलु री सखी! भव-निशा सिरानी, भई भोर गइ जाग।
chalu rī sakhī! bhava-nishā sirānī, bhaī bhora gai jāga
Wake up now. The night of material existence is over and the daybreak of true knowledge has come.
केशर घोर भाव की गोरी!, पिचकारी अनुराग।
keshara ghora bhāva kī gorī!, pichakārī anurāga
Now thoroughly mix the saffron colour of your devotional sentiments, and using the pichakārī of attachment for Him, play Holī with Him.

पानि तानि मारिय दृग-बानन, सहज पिया-रस-पाग।
pāni tāni māriya driga-bānana, sahaja piyā-rasa-pāga
Shower Him with the arrows of flirtatious glances, effortlessly immersing yourself in the bliss of love for your Beloved.
रति-रस-रंग-सरबोरी गोरी, लखु अपुनो बड़भाग।
rati-rasa-raṁga-saraborī gorī, lakhu apuno barabhāga
Thus immersed in the colour of amorous love, look upon your great fortune."
इमि 'कृपालु' करि उर-पट-बंदी, करु निज अमर सुहाग॥
imi 'kripālu' kari ura-pața-bandī, karu nija amara suhāga
Shri Kripalu Ji Maharaj says, "Enclosing Him in your heart, make your married life eternal, with an immortal GROOM.

Related Posts
Why celebrate Holi?
Suggested Books
Prem Ras Madira (English)
Sadhan Sadhya Holi Editions (Hindi)